New features: discussions and study lists
We've rolled out two new features recently, study lists and discussions.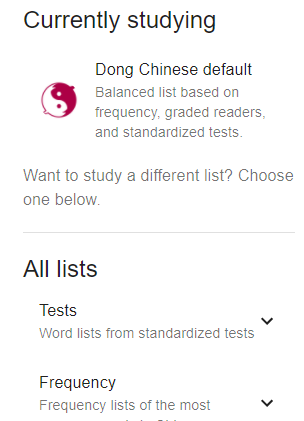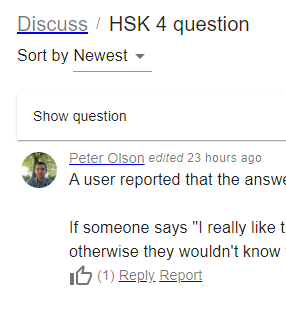 Discussions
When you are doing a lesson and have a question about a sentence, there is now a "Discuss" button that you can use to ask your question.
You can browse the discussions and create new posts at https://www.dong-chinese.com/discuss.
Study lists
If you are studying for a specific test or want to work on learning a specific set of words, you can customize this at https://www.dong-chinese.com/lists or in the "Study lists" section of the settings page.
---
Want to learn how to read and write Chinese? Sign up at
Dong Chinese
.